Warranty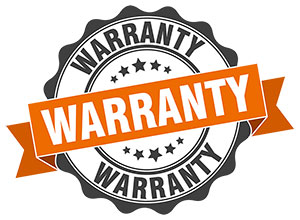 The following warranty policy is applicable for installed playgrounds supplied by Topkidsplay. It is the goal of Topkidsplay to provide our customers the finest playground equipment.
LIMITED WARRANTY: Topkidsplay warrants playground equipments to the original customer to be free from structural failure due to defect in materials or workmanship during normal use and installation in accordance with our published specifications. The Approved Equipment shall be free from defects in material and workmanship for a period of 1 (one) year from the date the installation of the playground is completed. During the stated one year period, Topkidsplay shall service the equipment and complete any required repairs to defective parts without charge or provide necessary parts to be self-installed where applicable. The warranty does not cover the cost of freight or labor for removal and installation of repaired or replacement parts.
Topkidsplay carry the following warranties:
2 Years on parts made by metal against structural failure, such as galvanized steel pipe, metal support to shooting game (Gun, canon and ball blaster not including), all stainless steel hardware (bolts, screws, nuts, washers)
2 Years on components made by LLDPE (Plastic) and fiber glass material against deterioration making it unfit for play, such as: tunnel, swing seats, seesaw, watching tower and cube, slides, panel, junction tube, plastic house, themed roof etc…
1 Year on components called soft play products, including wood components or sponge items covered by soft PVC leather such as: platform, themed panel and roof, cartoon board for decoration, soft wall cushions, climbers, stairs, fence for ball pit, bridge punching bag, flooring mat, cushions for slide, soft seats, and obstacles in all shape.
1 Year on auxiliary equipment such as: trampoline, safety net, PVC pipe, webbing equipment, clamps and nylon string.
The warranty DOES NOT cover plastic balls for ball pit.
Kids Merry go round:
1 Year on electronic and electrical components, such as: air blower, air compressor, motor, gear box, magnetic valve, and buttons.
1 Year on frame, structure, padding, and soft wrapping material.
Ball blaster:
1 Year on electric parts and pneumatic parts.
1 Year on steel parts and metal hardware including: barrel, mount, post, seat, and mounting hardware.
This warranty DOES NOT cover foam balls for ball blasters.
SPARE PARTS: All turn-key playgrounds of Topkidsplay will have certain amounts of spare parts shipped together with the playground to the customers. The spare parts are shipped to the customers as free service parts and should be sufficient to keep the playground maintained for 1 to 3 years. Should any parts get damaged or failed, customers can replace the faulty parts with the spare service parts. It is the customer's responsibility to use and maintain all the materials with care. Please do follow our instruction manuals in installation and maintenance carefully when installing and maintaining the playground and spare parts. The customer is also responsible for keeping the spare parts stored safely when not in use.
This warranty does not include any cosmetic issues or wear and tear from normal use of the product, or misuse or abuse of the product. It is valid only if the indoor playgrounds are erected to conform with TOPKIDSPLAY installation instructions and maintained according to the maintenance procedures furnished by TOPKIDSPLAY. If you are interested in the full items of our warranty term, please contact us.